And I'm OFF today!! WOO HOO!!
That's super exciting. I don't always get to snag a day off after an edit, but the schedule works for it this time around. I do, however, have to work tomorrow before I get my hairs done. I'm FINALLY going back to full on blonde like I should be. :) All this drabby brown is making me sad. (Sorry those of you that are brown, it probably looks stunning on you, unlike me.)
Here's my list of things I still have to get done today.
Um, yes. It is 1:30pm. And yes, I do have to get little man in 3 hours. So yeah, I haven't done a thing yet.
But here's my list anyway...
Wash sheets
Disinfect the entire house (hubbs is sick AGAIN)
Pick up around the house
Work out lightly (It's my first day not feeling sick...until of course I catch hubbs' cold again)
Try to take the Christmas trees down.
No that's not a joke
.
And with that I will leave you with a few insta photos for the week! Don't forget to show off your favorite photo for the week at the
Photo Show Off
.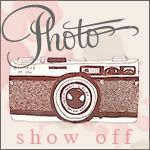 1. YUM. 3pm coffee pick me up
2. Shuffle that morning played Buble, Marley, Jimi, then Sublime. It was a good day.
1. The gorgeous sunset a few nights ago. No filters. God is so good.
2. Raptor vs. Tree: Raptor won.
1. Watching the NFL Combine Saturday and Sunday. Love football ;)
2. My awesome drawing skillz...lol. I am so addicted to that game. Hence it being 1:30pm and nothing has gotten done yet.......
If you aren't following me, you should!! My username is amyleehughes. Don't have Instagram? That's ok..follow me
HERE
!