I have been so busy (are you guys sick of hearing that?) lately that I haven't even lifted my real camera. Poor little Canon...it's been all phone pics left and right. I need a day where I just go play and shoot. Maybe the museum? The park? Any ideas are welcome! (now if I could just put down my to do list so that I actually WILL go shoot!)
FREE STORYBOARD/COLLAGE DOWNLOAD!!
Life-n-Reflection Boutique is offering a FREE Fourth of July themed storyboard template exclusively for readers of Live and Love Out Loud! Simply click on the image below to
download your free storyboard template today
.
Also, don't forget about the
Photo Show Off
this week! Run over and see who got Shown Off!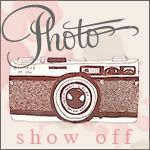 Today, I'm linking up with: